Lanzarote is a perfect island to rest and unwind on its beaches and natural pools. However, many tourists prefer to take advantage of their trip in a more active way, with adventure activities that allow them to feel the adrenaline of the trade winds or the Atlantic Ocean.
From exploring the seabed of Lanzarote to cycling routes between volcanoes, the options are numerous, but here are the six most popular activities that will allow you to live a different experience.
1. Diving baptism
 Many tourists come to Lanzarote every year to explore the seabed's biodiversity.
Diving is a practice that can be done by both beginners and experts. For those who do not have enough time to learn everything about it, they can do a diving baptism.
It is a dive of about two hours that begins on the beach and that will allow you to dive up to several meters deep. In addition, it is a perfect activity to do with children, as long as they are at least eight years old. The price is around 60 euros per person, but it may vary slightly depending on the company.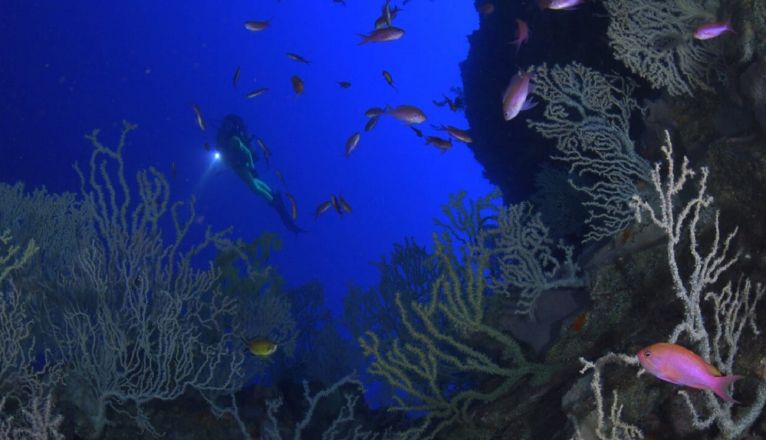 2. Going deep in a submarine
For those who prefer to enjoy the bottom of the sea more comfortably, they can do it inside a submarine.
In Puerto Calero's area you can take an excursion in a yellow submarine that will allow you to go down, to a depth of 30 meters, to see up close countless fishes of different species up close.
The experience lasts about an hour and the price is aproximately 60 euros per person.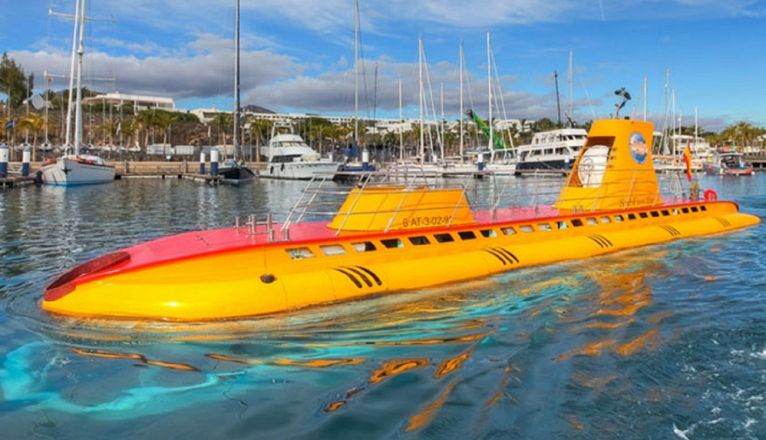 3. Dolphin and cetacean watching
For those who prefer somewhat more relaxed activities, but from the surface, they can take an excursion to see cetaceans and dolphins on the coast of Puerto del Carmen, or even on Lobos' island, south of Lanzarote.
These are boat trips in small groups, where you'll be accompanied by a guide who will explain the peculiarities of the island's seabed, as well as the animals you encounter.
For the more adventurous, there are also some excursions that allow you jumping into the water and snorkeling with dolphins.
In addition, depending on the time of year in which you take the tour, you will be able to see some species or others, such as whales or killer whales, although these are less common in Lanzarote waters. The price is around 40 or 50 euros, depending on the location.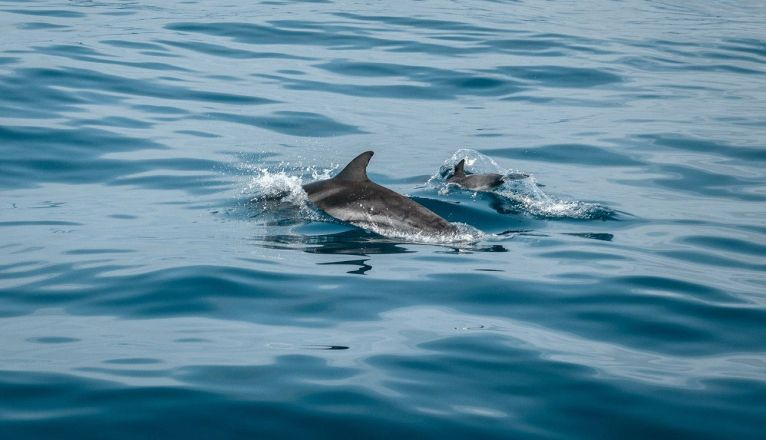 4. Kayaking in Papagayo
The sea can also be a perfect place to exercise. Beaches like Papagayo, in the south of the island, offer sport activities such as kayaking.
You can book your own kayak or hire a guided excursion so you can enjoy incredible sunsets from the coves of the area, from the cliffs, and from the virgin beaches.
The price of renting a kayak is around 20 euros. If you prefer a guided tour, the price will go up to 40, since it will also include equipment, photos, videos, and snacks.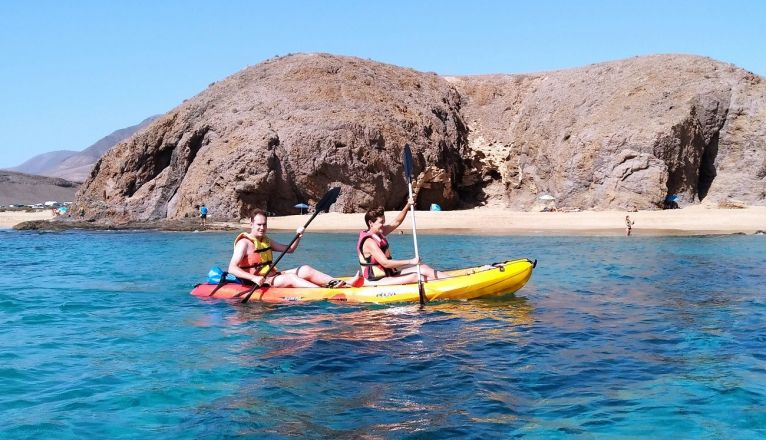 5. Windsurfing
Lanzarote is also known for its incredible conditions for practicing water sports such as windsurfing, thanks to its trade winds.
Such is the quality of these spots, distributed mainly on the east coast of the island, that Lanzarote has hosted the world windsurfing championship for years.
In addition, it is also the perfect place for those who are starting out, with numerous schools to train you at all levels, such as Pro Center Lanzarote and Windsurfing Club Las Cucharas, in Costa Teguise.
6. Bike
For land sports' lovers, a good option is to get to know the island by bike, either on a road or mountain one.
In this way you will be able to immerse yourself between volcanoes, but also reach incredible viewpoints such as the well-known Mirador del Río, you can even add kilometers on the neighboring island, La Graciosa.
There are routes for all levels, and if you don't have a bike, you can always rent one at any specialised company on the island.