The island of Lanzarote has become a favorite place for many tourists to spend their holidays and relax among beaches, natural pools and volcanoes.
However, despite the fact that it is a relatively small island, when planning your trip you may have a thousand questions, related to transportation, the weather, places to visit, restaurants or where to stay.
Here are several tips that will help you clear up the most common questions and enjoy your experience to the fullest.
When is the best time to visit Lanzarote?
It could be said that Lanzarote is a good destination to visit any time of the year, although autumn could be considered the best season, due to its relatively long days and its pleasant temperature, but also because of the decrease in wind and tourism.
Specifically, the month par excellence is October, since the wind gusts drop to 15 kilometers per hour and there is a pleasant temperature of about 25 °C on average. In addition, being the low season, tourist occupancy tends to be around 80%, compared to 90% in July and August.
Furthermore, September and November also meet good conditions to visit Lanzarote. The former has warmer temperatures, but it is also more difficult to find accommodation, since it is still a month that attracts a lot of tourism.
For its part, in the final months of the year, temperatures are substantially lower, but without falling below 20 °C. As far as the wind is concerned, it begins to blow with a little more strength in November, with gusts of between 19 and 25 kilometers per hour, but which still allow you to enjoy the practically deserted beaches.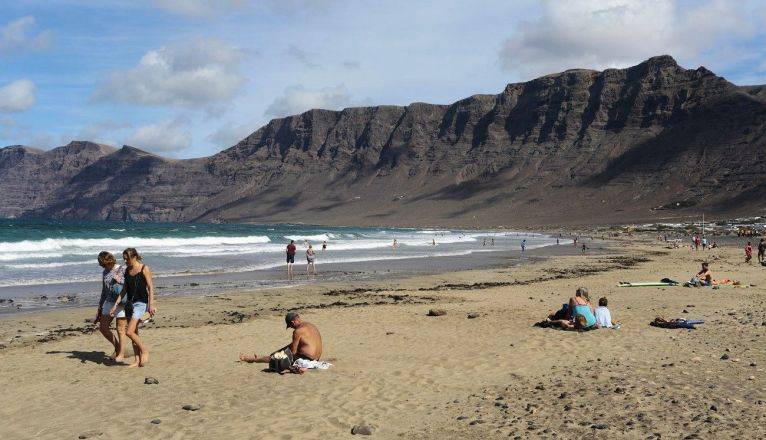 How to get to Lanzarote
Being an island located in the Atlantic ocean, the only way to get to Lanzarote is by boat or by plane, the latter being the most common option among travelers, as it is the fastest and cheapest. In just a couple of hours, you can get there from anywhere in Europe.
César Manrique's airport in Lanzarote offers numerous connections,  since it receives up to three million tourists a year.
For those who prefer to venture by boat, the best option is to get on a cruise with a stopover at the port of Arrecife, the capital of the island. This way you will see the most touristic spots while enjoying the experience offered by the boat trip.
How many days do you need?
Although Lanzarote is a small island, it has countless places to see, from secret caves, spectacular volcanoes and viewpoints to watch incredible sunsets, so a trip of three or four days will probably be a bit short.
Besides, Lanzarote is also a place with many beaches and natural pools to relax and unwind, something that you will not be able to fully enjoy if you have to run from one place to another to visit as many places as possible in such a short time.
For this reason, it is best to plan a trip of between five and seven days, in order to also be able to spend at least one day on the island of La Graciosa, the eighth island of the Canary Islands.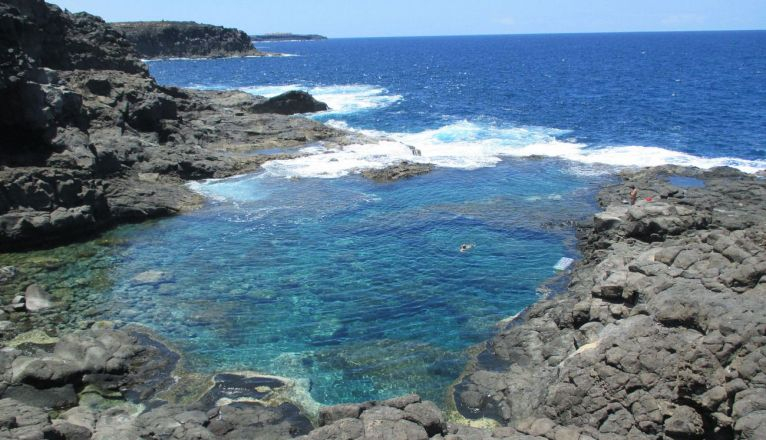 Best areas to stay
If what you are looking for is the comfort of a hotel or an apartment complex, with a swimming pool and all inclusive, it would be best for you to stay in the areas of Puerto del Carmen, Costa Teguise and Playa Blanca.
You can also choose to spend the night in one of the hotels or apartments located in the island´s capital, Arrecife.
If instead you are one of those people who want to get away from the hustle and bustle of the tourist spots and enjoy the tranquility that Lanzarote can offer, then you should stay in houses, villas or bungalows in more rural areas such as Haría, Famara, El Golfo or La Santa.
How to move around?
Lanzarote has public transport but the best option to get around it is to rent a car, as it will give you total freedom to move around the island, being able to modify your route and discover more hidden spots.
It is a relatively cheap service compared to other places on the peninsula but they tend to sell out quickly. Make sure you reserve in advance and, as a tip, always choose one of the local companies. This way, in the event that you have a problem, you can always go to the offices to solve it in person, in addition to having very competitive prices.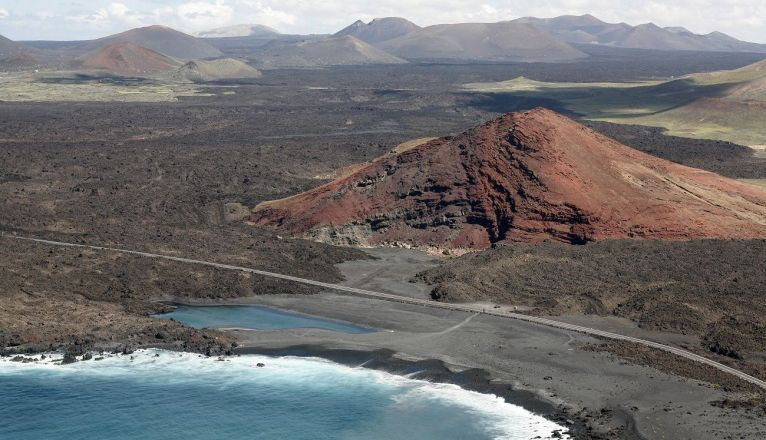 Where to eat and what to eat
The Canary Islands are famous for their volcanoes, beaches and for their mild climate, but also for their gastronomy, specifically for their wrinkled potatoes (papas arrugadas) with mojo sauce, among other dishes.
You cannot leave Lanzarote without trying them and, although you will find them in many places, there is nothing more Canarian than eating them in a teleclub. These are typical food restaurants where many people meet to play Canarian ball or cards. There you can also try the "fiesta" meat, the millet broth and some other gofio dessert.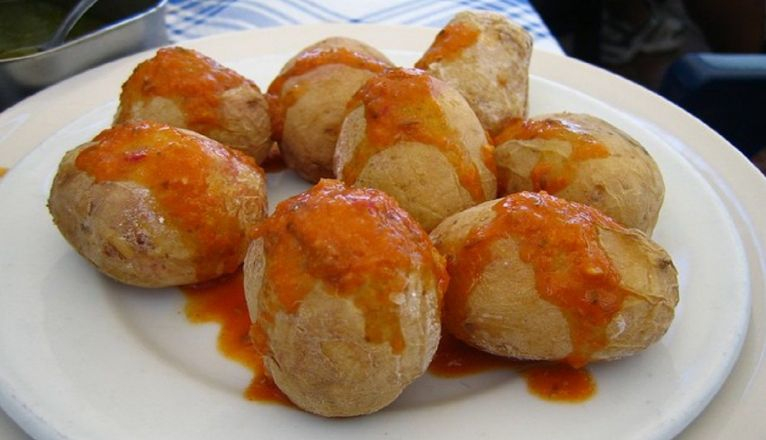 Essential places you have to visit
There are many things to do and places to visit in Lanzarote, so sometimes choosing one or the other can become a complicated task.
If you only have a few days, you can focus on visiting the most famous sites, such as  Mirador del Río, Montañas del Fuego in Timanfaya, Papagayo beaches and Famara, the Cueva de los Verdes, Jameos del Agua, Jardín de Cactus, as well as a quick stop at Los Hervideros and El Golfo.
If you have more time, you should also walk along a black sand beach, such as Montaña Bermeja, bathe in a natural pool like Los Charcones, climb to the top of the Risco de Famara to watch the sunset or go into inside the crater of a volcano, for example, with the path that surrounds the Volcán del Cuervo or Caldera Blanca.

How to save money on sightseeing
Many of the tourist points are not free, with prices around 10 euros per person, so our recommendation is to buy a voucher that includes several of them.
The prices of these packs go between 23 and 35 euros for adults and half for children between 7 and 12 years old, it all depends on the places you want to include in it, being able to choose between three, four or six centers. 
Among them you will find many of the works of César Manrique, such as the Mirador del Río, Los Jameos del Agua or Jardín de Cactus, although it also includes Montañas del Fuego in Timanfaya, Cueva de los Verdes and Castillo de San José.